Masks are obligatory and the seat limit is 50%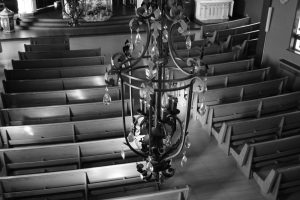 In recent days, the authorities of our province have introduced the obligation to put on a mask in places of worship. At the same time, a limit of participants in religious gatherings was introduced to 50% of the occupancy of seats. The limit does not apply if all liturgical participants are vaccinated against covid19.
The Archbishop of our Archdiocese is against sanitary segregation in the churches of the Archdiocese of Vancouver, so we will organize additional Masses if necessary, but we will not check vaccination confirmations.
In the Church of St. Casimir, the current attendance at Sunday Masses does not exceed 50% of the seats.